7.6 Blank Deck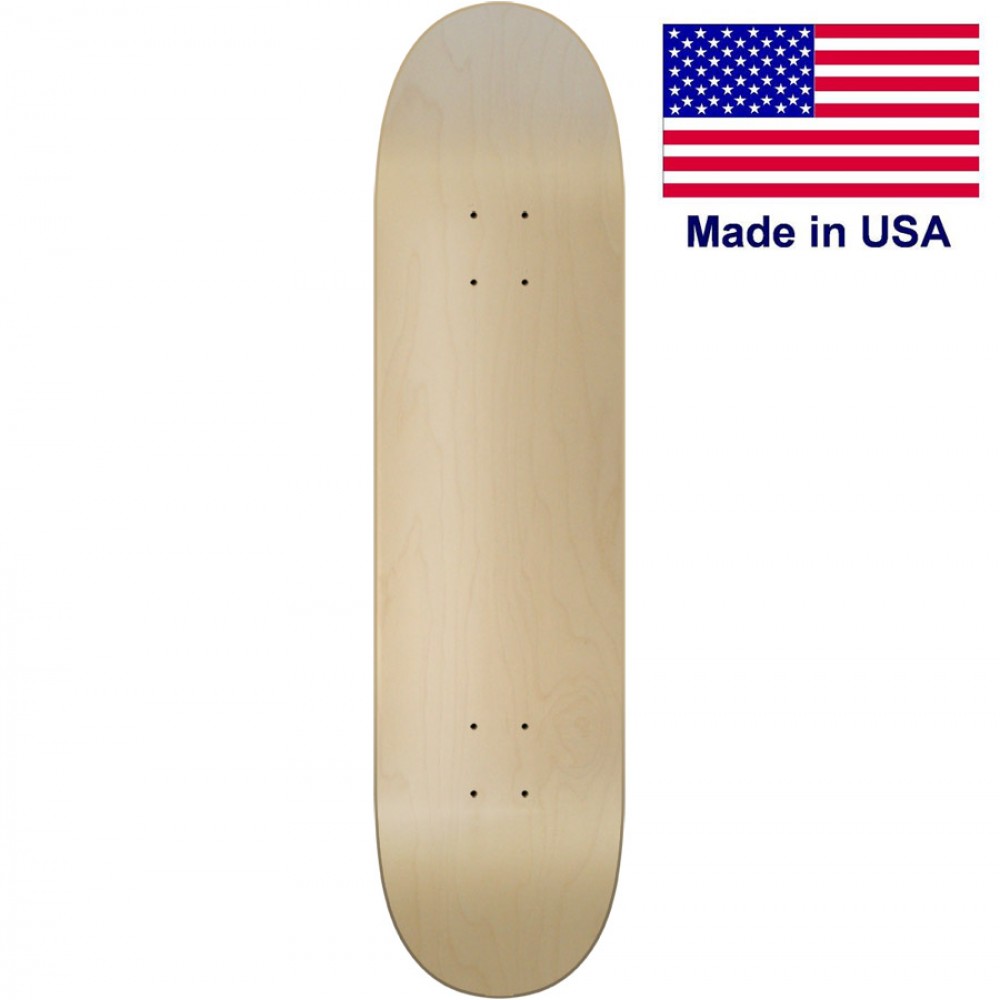 Compare 100% American / Canadian Maple To Made IN USA!
What's the difference? Learn more now.
Additional Savings
Enjoy an additional $10.00 off. Use code USA at checkout when you order $250.00 or more on custom printed decks OR get a FREE Skateboard Deck with your own graphic with coupon code FREE Deck
7.6 inches wide
31.8 inches long
14.25" wheel base
Assorted Top and Middle Stain Plys
Another rare and hard size to find when looking for blank decks. We as a manufacturer can make any shape size needed in the envelope of 9.5 inches wide by 32.5 inches long. Our standard shapes are all cut to order so that means we don't staock anything this gives you a fresh cut skateboard not some deck that has been drying out in some shop for a year before getting under your feet. With a 7 ply construction our decks are pressed with quality wood and glue to ensure the highest quality product in the market today.
While others are importing or moving factories to other places we kept our manufacturing facility in America in order to obtain high quality materials.
Use coupon code FREE Deck when you add 250.00 dollars worth of custom skateboard printing with your design to your shopping cart. Only works on sizes ranging from 7.5-8.5