7.75 Blank Deck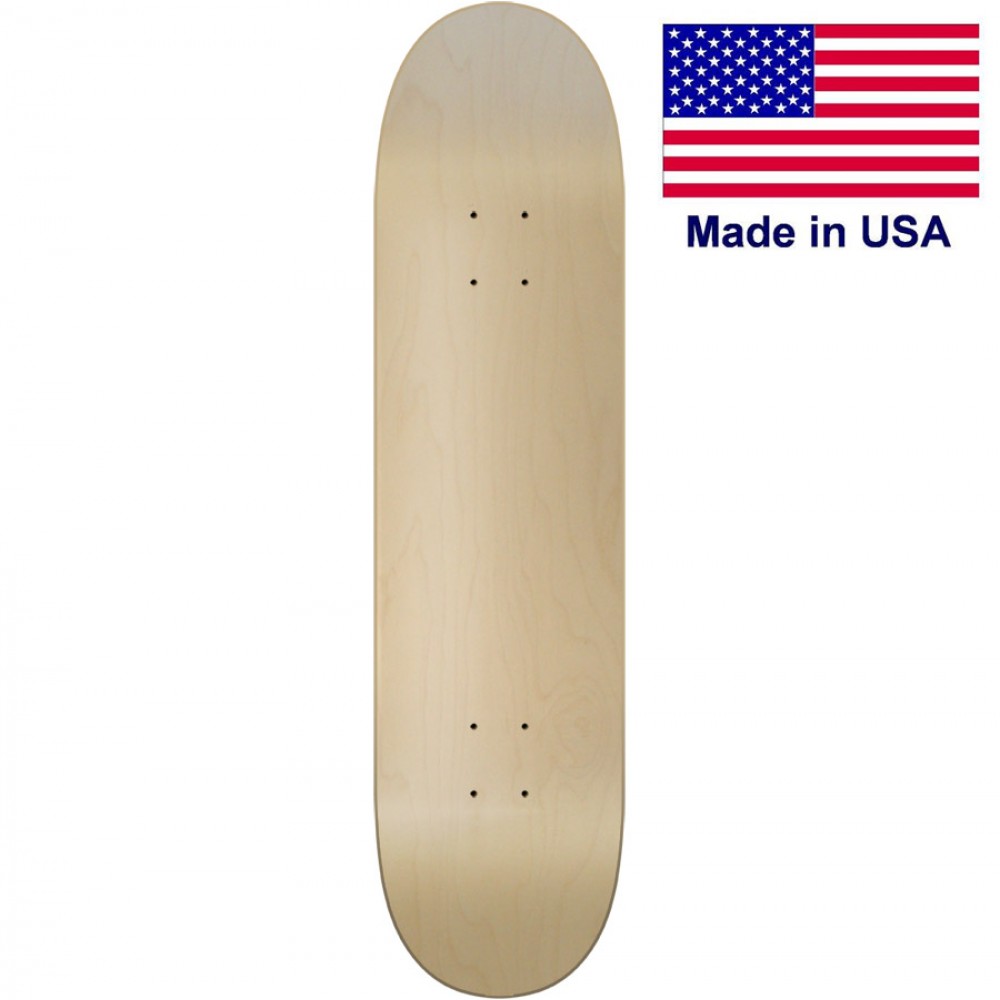 Additional Savings
Enjoy an additional 10% off. Use code 10% at checkout when you order $250.00 or more on custom printed decks OR get a FREE Skateboard Deck with your own graphic with coupon code FREE Deck
Assorted Stain Top and Middle ply.
This 7.75 inch wide blank skateboard can be sold in bulk or single deck orders straight from our factory floor. We provide UPS ground shipping on all orders. These blanks are made to order for fresh wood that keeps it's pop and strength. Buying a board that has been in stock at some wharehouse has time to dry out and become brittle enough to cause issues before your first trick.
With 100% Candian maple hardwood layed up with 7 plys we take pride in the quality of materials and workmanship involved with making decks.
Use coupon code FREE Deck when you add 250.00 dollars worth of custom skateboards with your design to your shopping cart. Only works on sizes ranging from 7.5-8.5