8.25 Blank Deck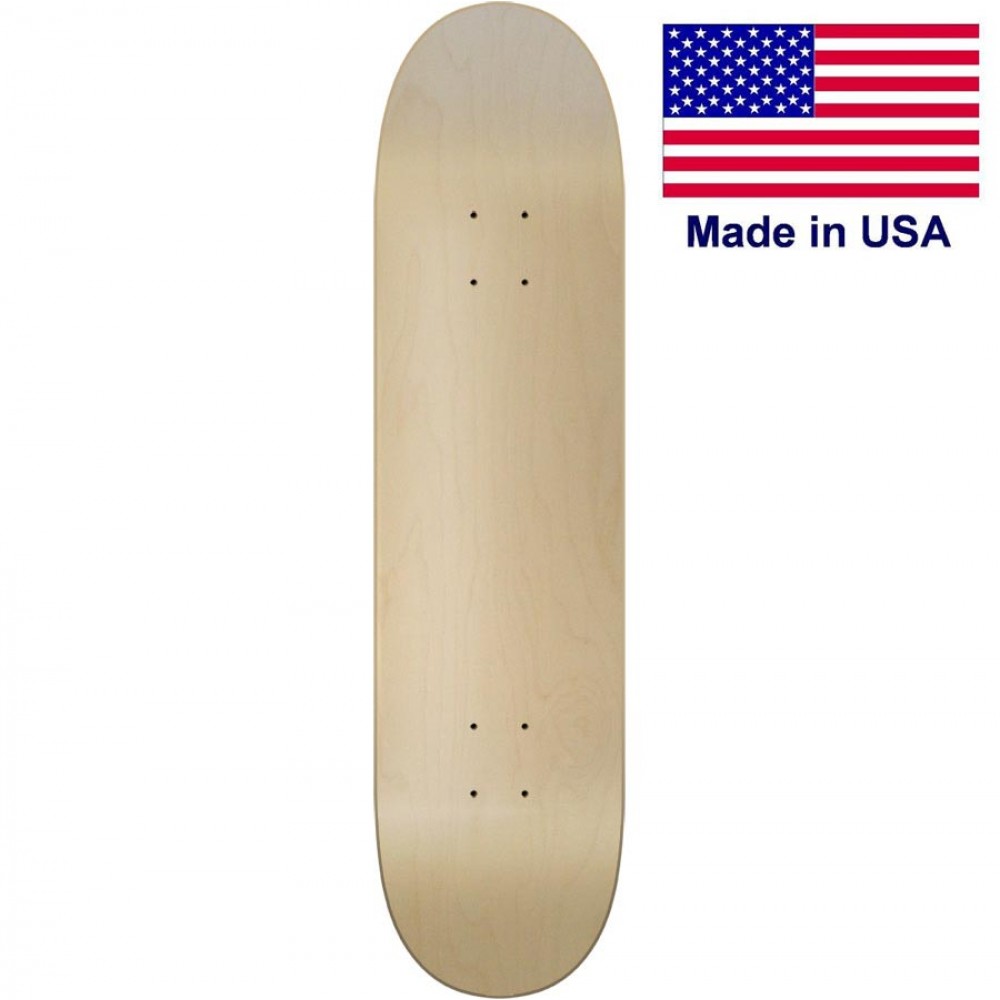 Compare 100% American / Canadian Maple To Made IN USA!
What's the difference? Learn more now.
Additional Savings
Enjoy an additional $10.00 off. Use code USA at checkout when you order $250.00 or more on custom printed decks OR get a FREE Skateboard Deck with your own graphic with coupon code FREE Deck
This is the most popular size deck on the market. The 8.25 skateboard can be made to order blank or with your custom graphic. If you are looking to make a graphic and have us print it please go to our section for that allows you to design online. From the streets to the park this is the best all around blank deck for any kind of skateboarding.

A must have size for any level of riding. If you need a board for getting around town or dropping in the deapest vert ramp this one can handle it. All blank decks are not created equal. We use the highest quality wood in the market straight from the Great Lakes Region or Canada. This area provides dense hard wood that makes for the best skateboards in the world.
Custom
Online Designer
This blank 8.25 deck does not come with a custom printed graphic. We do print your images on skateboards just go to our printing section for more info on getting some made with your designs.
Detailed Information
Deck Width
8.25" Inches
Deck Length
32.25" Inches
Wheelbase
14.25" Inches
Concave
Options are Medium or Steep
Color
Natural ply we do make them with stain on top and middle ply for all graphic decks.
Construction
Nothing but the best! Made IN USA 7 ply Hard Rock Canadian Maple
Skill Level
From the new skater to advanced this will hold up better then some online auction site. You know what I am talking about. We don't mass produce so the decks are just made better.
Style
Street
Perfect for rails, stairs, ledges, and gaps. These decks are tough once you get on one you wont want to buy anywhere else.
Ramp
Any vert, ramp, bowls, backyard mini ramp, and grinding will be what this deck is built for.
Cruising
Yea sure you can kick this around but if you are looking for a soft smooth ride go check out our shaped decks that you can add some soft wheels to.