7.8 Blank Deck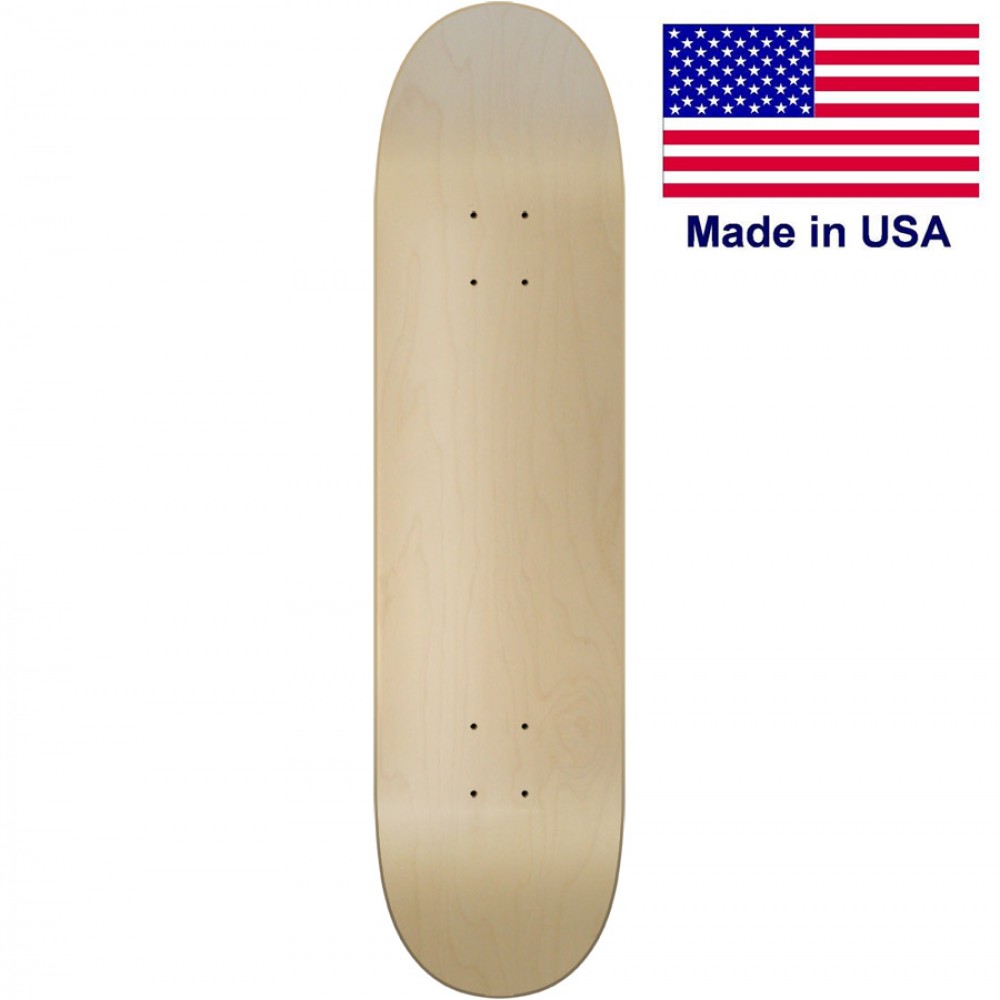 Compare 100% American / Canadian Maple To Made IN USA!
What's the difference? Learn more now.
Additional Savings
Enjoy an additional $10.00 off. Use code USA at checkout when you order $250.00 or more on custom printed decks OR get a FREE Skateboard Deck with your own graphic with coupon code FREE Deck
7.8 inches wide
31.8 inches Long
14.25 inch wheel base
The 7.8 wide skateboard blank is a perfect transition from going from 7.75 inches wide to a 8.0 inch wide deck. If you are looking to get to a wider deck it is always good to take small steps other than jumping from a small deck to a large one.
When picking a size to skate park or vert we have you covered. From normal popsicle shapes to old school or pool boards we have the largest selection of skateboards to choose from. This 7 ply hard rock maple board with the width of 7.8 is perfect for stairs or park flip tricks. This construction will hold up to the demands of rails and ramps for even the highest level of rider.
Use coupon code FREE Deck when you add 250.00 dollars worth of custom skateboard printing with your design to your shopping cart. Only works on sizes ranging from 7.5-8.5