Blank Coffin Pool Deck SINGLE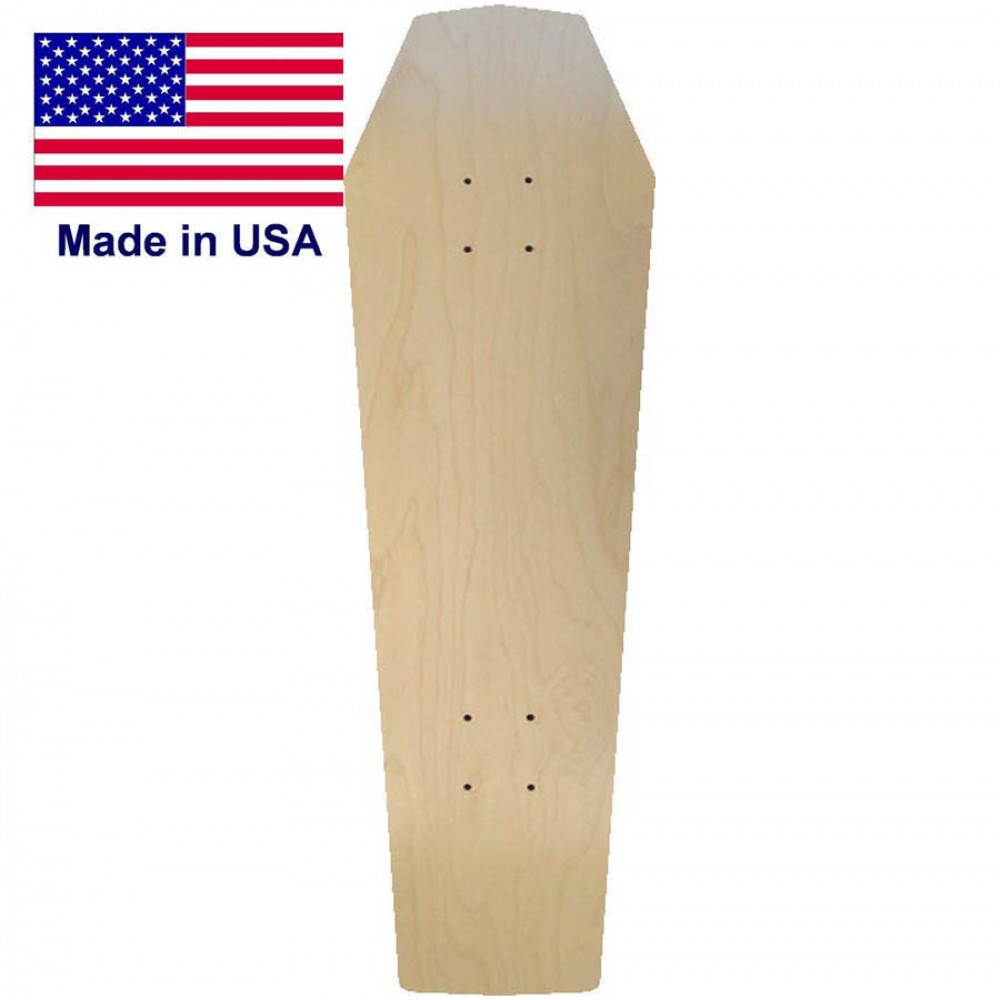 Compare 100% American / Canadian Maple To Made IN USA!
What's the difference? Learn more now.
Additional Savings
Enjoy an additional $10.00 off. Use code USA at checkout when you order $250.00 or more on custom printed decks OR get a FREE Skateboard Deck with your own graphic with coupon code FREE Deck
This is one of our most popular shapes. We are the original maker of the coffin shape old school deck. We started making this shape over 15 years ago for one of our top artist. Blanks are great for home or school projects. This deck we give you the option to have it with or without a painted surface. So if you want to paint it yourself make sure you pick the raw wood option.

Custom
Online Designer
Blank Deck A Fresh Canvas. If you want us to print a graphic go check out our printing section.
Detailed Information
Deck Width
9.0" Inches
Deck Length
31.5" Inches
Wheelbase
15" Wheel Base
Concave
Medium
Color
You have options on this one. All natural or stain top and middle ply. The other option is to buy it without the clear lacquer finish just the raw wood.
Construction
Made In USA! Cold Pressed 7 ply Hard Rock Canadian Maple
Skill Level
Beginner to expert
Style
Street
This deck is not for going down rails and flip tricks.
Ramp
You can have fun on the ramp with this coffin shape.
Cruising
Great for going around town on a Sunday afternoon.
Use coupon code FREE Deck when you add 250.00 dollars worth of custom skateboard printing with your design to your shopping cart. Only works on sizes ranging from 7.5-8.5