7.5 Blank Deck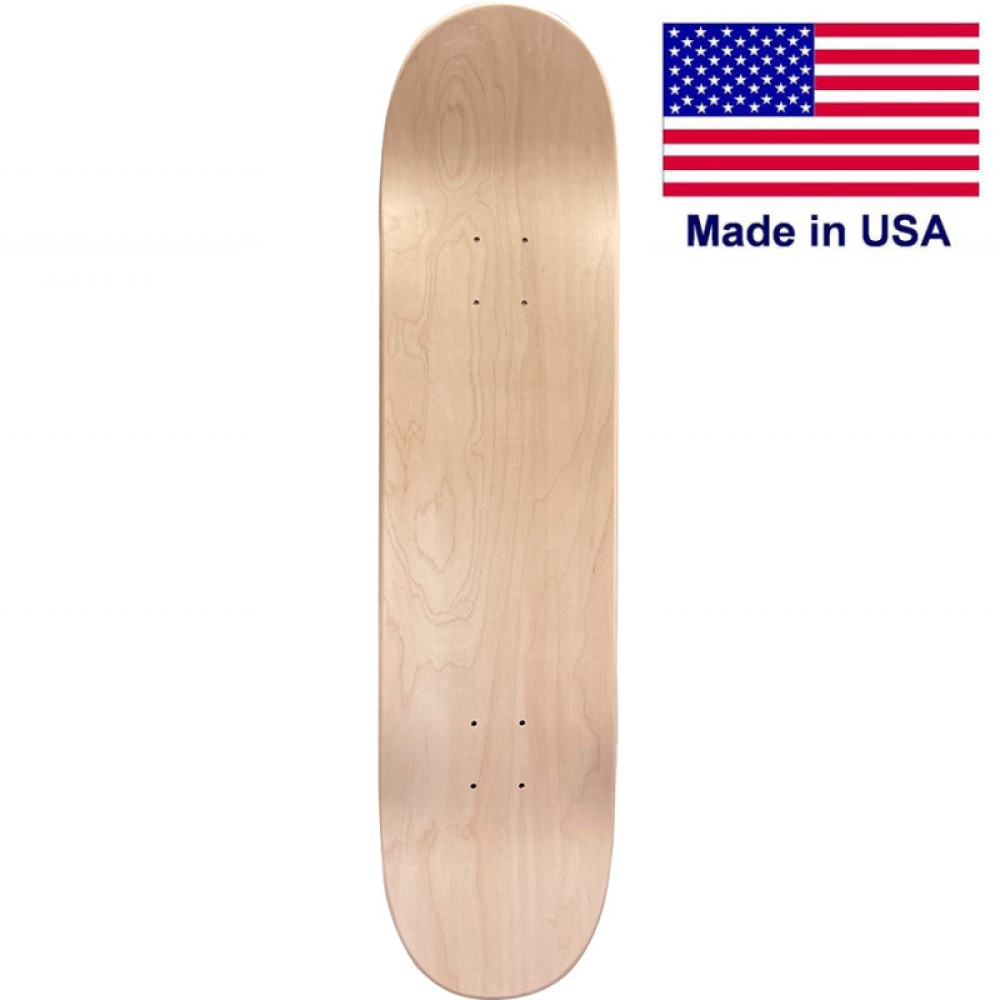 Compare 100% American / Canadian Maple To Made IN USA!
What's the difference? Learn more now.
Additional Savings
Enjoy an additional $10.00 off. Use code USA at checkout when you order $250.00 or more on custom printed decks OR get a FREE Skateboard Deck with your own graphic with coupon code FREE Deck
This 7.5 Blank skateboard deck has a length of 31.75 and a 14.25" wheelbase . Nose
Detailed Information
Deck Width
7.5" Inches in the width
Deck Length
31.75 Inches in Length
Wheelbase
14.25" Inches for the Wheelbase
Concave
This deck is available in a steep or a medium concave
Construction
This is made in the USA with 100% Hard Rock Maple
Style
Street
This is a good street deck for tricks, ramps and rails
Ramp
It can be used in the ramp vert skate but most people that ride ramps use a wider deck for stability.
Cruising
This deck can be used for cruising the streets with softer wheels if you want.
Use coupon code FREE Deck when you add 250.00 dollars worth of custom skateboard printing with your design to your shopping cart. Only works on sizes ranging from 7.5-8.5