8.125 Blank Deck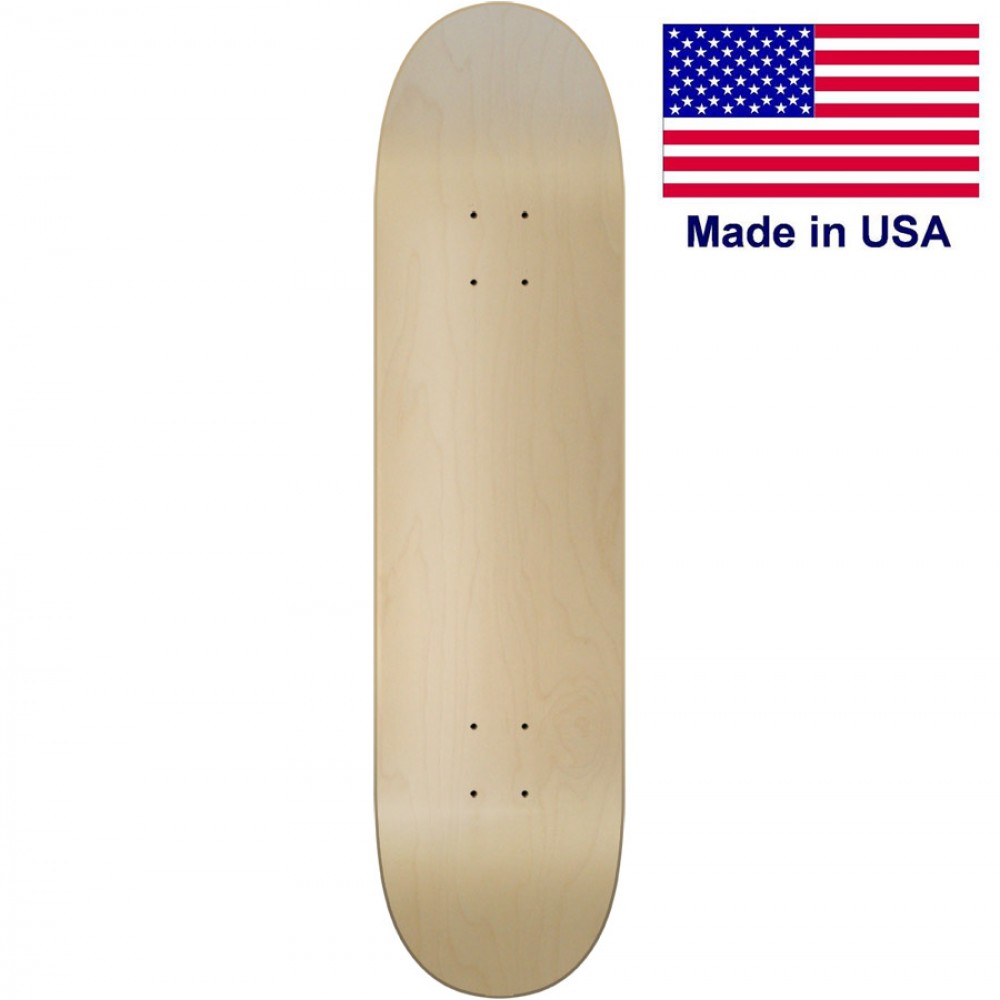 Compare 100% American / Canadian Maple To Made IN USA!
What's the difference? Learn more now.
Additional Savings
Enjoy an additional $10.00 off. Use code USA at checkout when you order $250.00 or more on custom printed decks OR get a FREE Skateboard Deck with your own graphic with coupon code FREE Deck
8.125 Inches Wide
32.5 Inches Long
14.25 Inch Wheel Base
The 8.125 blank deck is a popular size in the skateboarding industry. We like how people can skate the 8 inch wide and this size without causing problems with the level of skating you enjoy so much. You can mix and match sizes in bulk to gain a discount on volume. Any order over 100 decks please email us for the best possible price on shipping. All sizes are made to order to ensure the highest quality of construction.
From the skatepark to the street each and every board that we make for you is with the same glue and wood we have used for over 15 years. With other suppliers wanting us to test their raw materials to make decks we have found that what we have used from day one is the right combination to make you a quality deck.
Use coupon code FREE Deck when you add 250.00 dollars worth of custom skateboard printing with your design to your shopping cart. Only works on sizes ranging from 7.5-8.5