Print Ready Pool Deck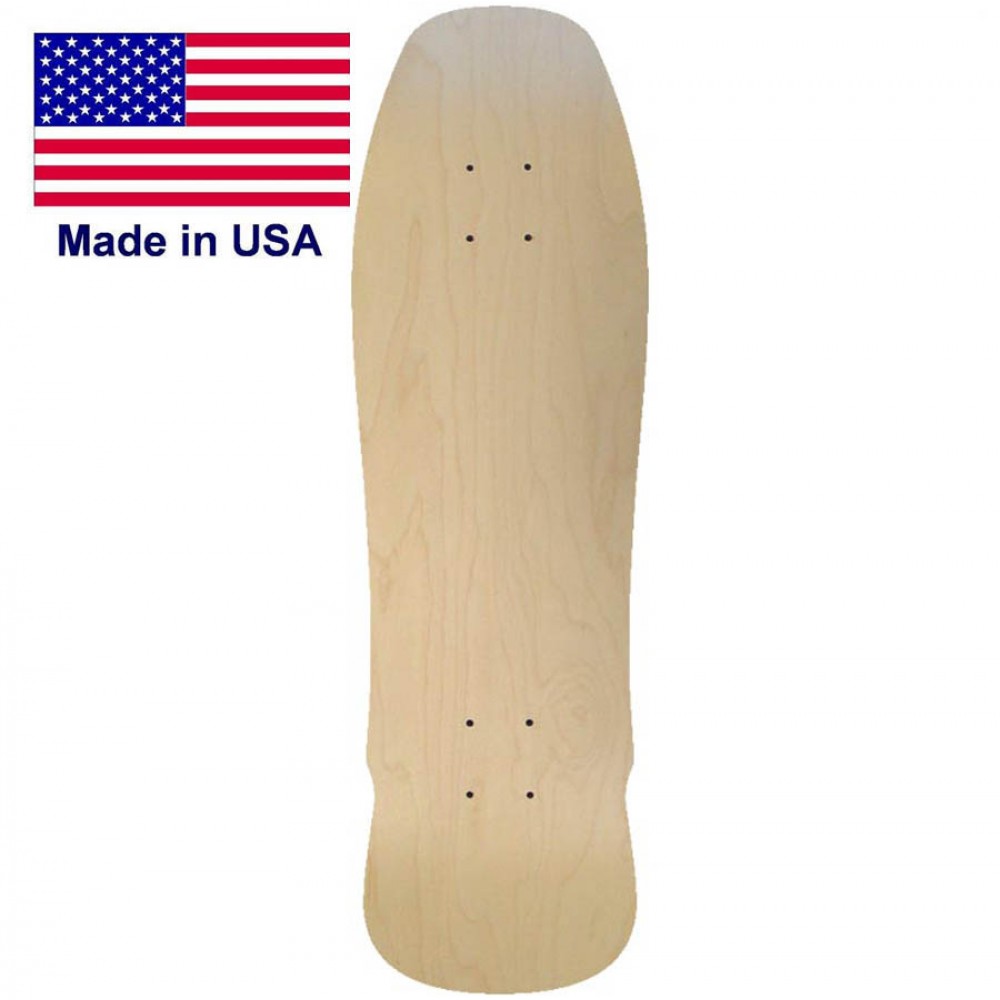 Compare 100% American / Canadian Maple To Made IN USA!
What's the difference? Learn more now.
Additional Savings
Enjoy an additional $10.00 off. Use code USA at checkout when you order $250.00 or more on custom printed decks OR get a FREE Skateboard Deck with your own graphic with coupon code FREE Deck
9.0" Wide
32" Length
15" Wheelbase
Old School Skateboard deck is Print Ready and is 9.0 inchs wide that you can design your own graphics online. Pick a font upload your graphic check out. Made with a 7 ply hard rock Canadian maple plywood cold pressed in our factory. If you don't find a shape you like please feel free to suggest a shape to be added to our site. We are commited to offering the largest selection of shapes and sizes for you to purchase. As a manufacturer of custom skateboards we press cut and print them all in our factory. Not all shapes submited will be added to our site but we are open to suggestions.