Coffin Pool Deck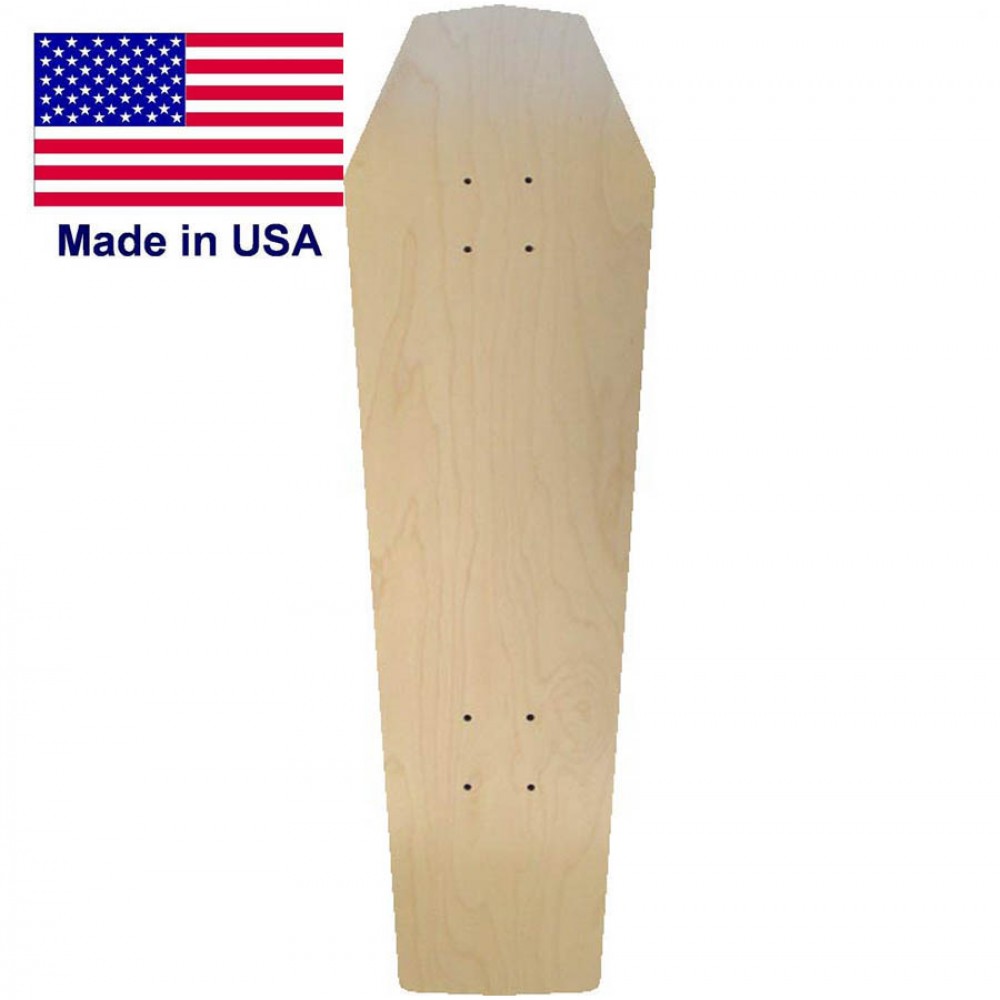 Compare 100% American / Canadian Maple To Made IN USA!
What's the difference? Learn more now.
Additional Savings
Enjoy an additional $10.00 off. Use code USA at checkout when you order $250.00 or more on custom printed decks OR get a FREE Skateboard Deck with your own graphic with coupon code FREE Deck
We make this Coffin deck for many different brands and individuals. It is a great conversation piece when out skating with your friends. Canadian Maple Made IN THE USA! Top ply assorted Natural or Stain Colors
This is one of our most popular shapes. We are the original maker of the coffin shape old school deck. We started making this shape over 15 years ago for one of our top artist. Now the rest follow our shapes and try to keep up with our quality. Printing using the higest resolution your graphics will come out crisp and clear even with the most detailed desing.
Custom
Online Designer
Yes
Detailed Information
Deck Width
9.0" Inches
Deck Length
31.5" Inches
Wheelbase
15" Inches
Concave
Medium
Color
Assorted Stain Veneer On Top and Middle Ply
Construction
7 ply 100% Canadian Hard Rock Maple
Skill Level
Beginner to Experienced
Style
Street
We give it a 7 on a scale of 1-10 because landing hard tricks with a narrow tail will be harder.
Ramp
On a scale of 1-10 we give it a 8. This board will perform well on ramps.
Cruising
This is a 10 on a scale of 1-10. This Coffin shape will get you where you need to go.