Bomb Ride Pool Deck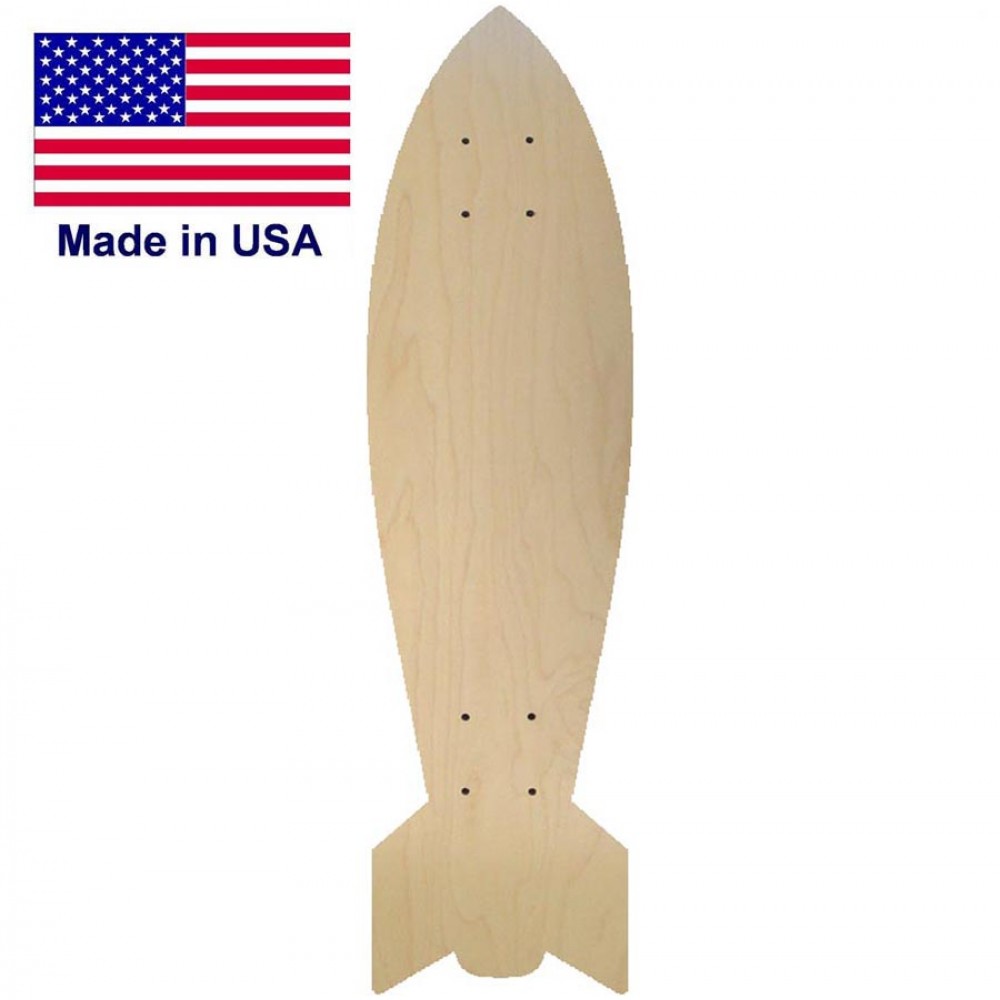 Compare 100% American / Canadian Maple To Made IN USA!
What's the difference? Learn more now.
Additional Savings
Enjoy an additional $10.00 off. Use code USA at checkout when you order $250.00 or more on custom printed decks OR get a FREE Skateboard Deck with your own graphic with coupon code FREE Deck
9.0" Wide 31.5" Long 15" Wheelbase 7 Ply Canadian Hard Rock Maple Construction, Bottom ply Natural Top Ply Assorted Stain or Natural
Last but not least the bomb custom old school skateboard deck is not what you will see on a regular basis. Be your own brand or company and use this shape for your art piece or for you to sell to skate shops around the world. It is a shape that when you show it off everybody wants to know where they can get one. Original skateboard deck shape made here for you with your art.
Use coupon code FREE Deck when you add 250.00 dollars worth of custom skateboard printing with your design to your shopping cart. Only works on sizes ranging from 7.5-8.5