Custom 4 Deck Mural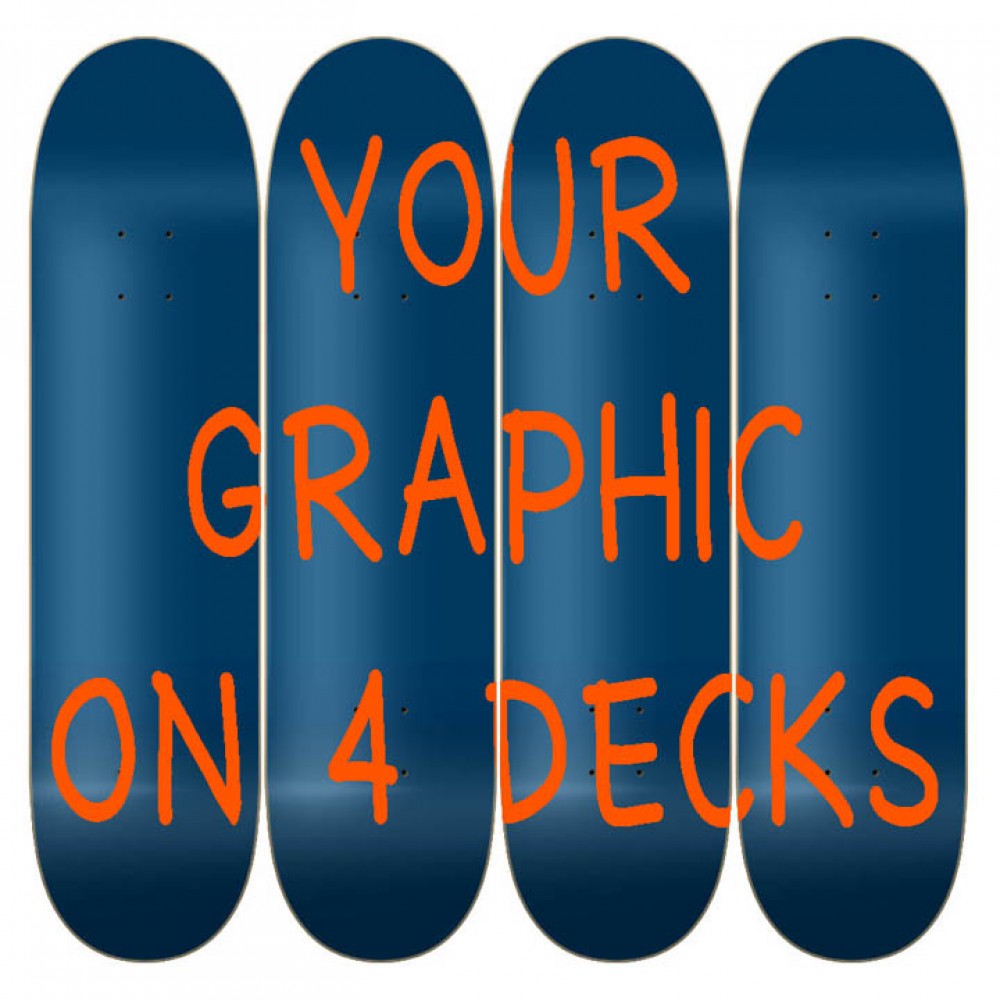 Compare 100% American / Canadian Maple To Made IN USA!
What's the difference? Learn more now.
Additional Savings
Enjoy an additional $10.00 off. Use code USA at checkout when you order $250.00 or more on custom printed decks OR get a FREE Skateboard Deck with your own graphic with coupon code FREE Deck
FREE Stain Veneer
Decks are printed on Natural or Assorted Stain top and middle ply.
Get your ideas on this 4 deck spread and make an impact in your area. This custom 4 deck mural is one step up from a 3 deck mural. Perfect for advertising your company or just hanging on the way to decorate your bedroom wall.
All street decks bulk orders can have multiple sizes within the same order. There is no setup fee No Minimum. We are a wholesale skateboard manufacturer offering single one off decks or large volume for the company that wants to make money selling decks. Quality products made in USA at the best price.
1 $49.00 ea
2-9 $35.00ea
10-19 $25.00ea
20-49 $20.00ea
50-99 $17.50ea
100-199 $17.00ea
200-299 $16.75ea
300 and up $15.00ea
These bulk prices are based on per graphic that means that the prices above reflect that all the skateboards have the same graphic in your order to get the discounts factory direct. We do look forward to working with you on a one on one basis so feel free to call us at any time to discuss your larger order requirements.
Use coupon code FREE Deck when you add 250.00 dollars worth of custom skateboard printing with your design to your shopping cart. Only works on sizes ranging from 7.5-8.5 . Free Skateboard Deck Giveaway Subscribe Now to our YouTube Channel. Click on the image below to sign up.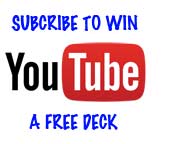 All options below have a 50 deck minimum and setup fee.
Wheel base changes
Full Dip
Top Prints
If you are interested in any of these options please contact us so we can build an order for you.