brotherconk maskuline no 1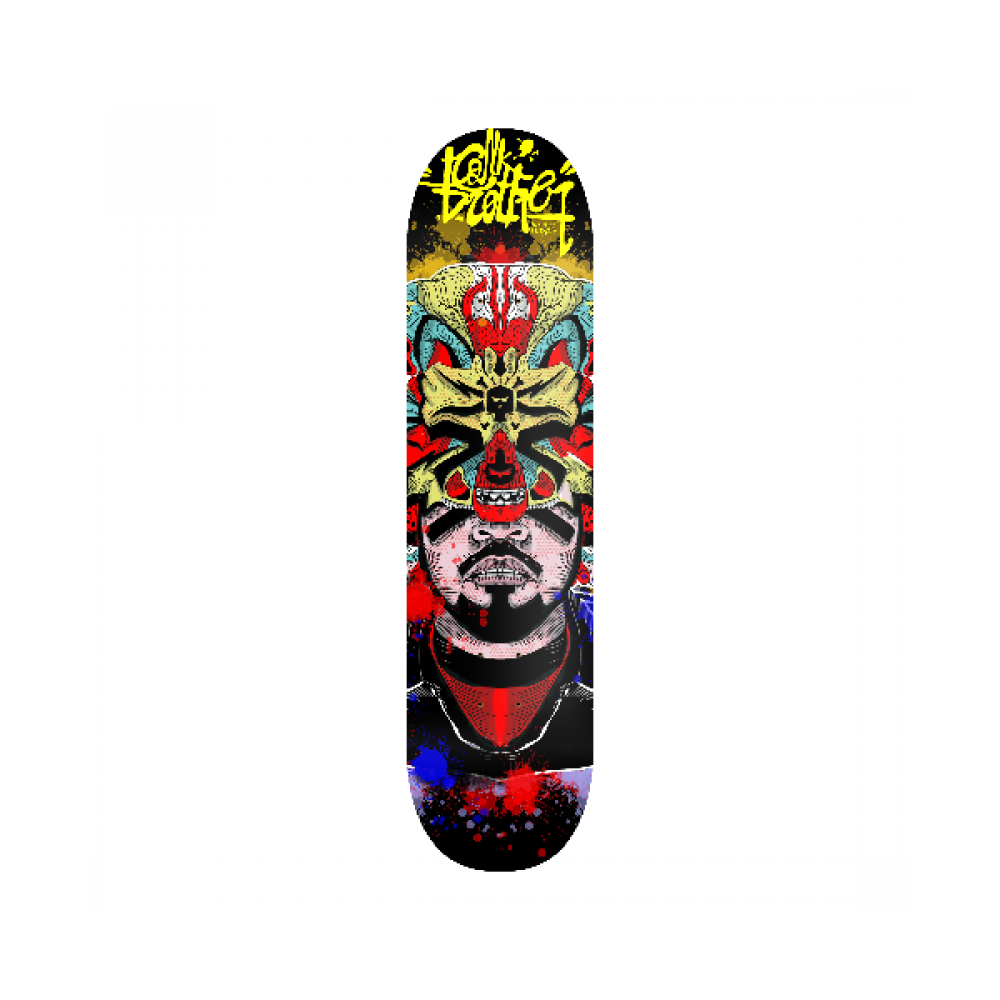 Compare 100% American / Canadian Maple To Made IN USA!
What's the difference? Learn more now.
Additional Savings
Enjoy an additional $10.00 off. Use code USA at checkout when you order $250.00 or more on custom printed decks OR get a FREE Skateboard Deck with your own graphic with coupon code FREE Deck
with this medium concave shape made in our factory. These decks are made with over 20 years of experience for quality that can't be beat.
This medium concave is great for any style of skateboarding. With 7 ply hard rock Maple from Canada you can't go wrong. The quality of the decks we make here stand out with long lasting skateboards that keep you going. The shapes we use to cut boards for you are tested as the most popular dimensions and curvature. With all the design work we have put into printed graphics we take special attention to each and every order passed through our facility.




Detailed Information

Deck Width

8.0" Inches

Deck Length

32.25" Inches

Wheelbase

14.25" Inches

Concave

Medium or Steep Concave is Available for this fast selling deck. Good strong concave built to last.

Color

All natural Or Stain on Top and middle ply.Note: Top and Middle Ply Option When we press decks with stain on top and middle the dust from working on the decks transfer to the bottom of the boards. Stacking decks in the wood shop will allow stain to transfer to the bottom of the skateboards. So if you order stain top and middle expect to get some color on the bottom ply. You do not get to pick the color of the stain. The color of the stain will be whatever we are manufacturing at the time.

Construction

7 ply Hard Rock Canadian Maple Cold Pressed In The USA. Huntington Beach California

Skill Level

All Levels

Style

Street

Most popular size for all around street skateboarding style

Ramp

Most popular size for riding ramps too. 90% of our sales are the 8.0 and the 8.25

Cruising

Yea you can cruise this but you will find a way better deck to be lazy on.
Use coupon code FREE Deck when you add 250.00 dollars worth of custom skateboard printing with your design to your shopping cart. Only works on sizes ranging from 7.5-8.5