8.0 Blank Deck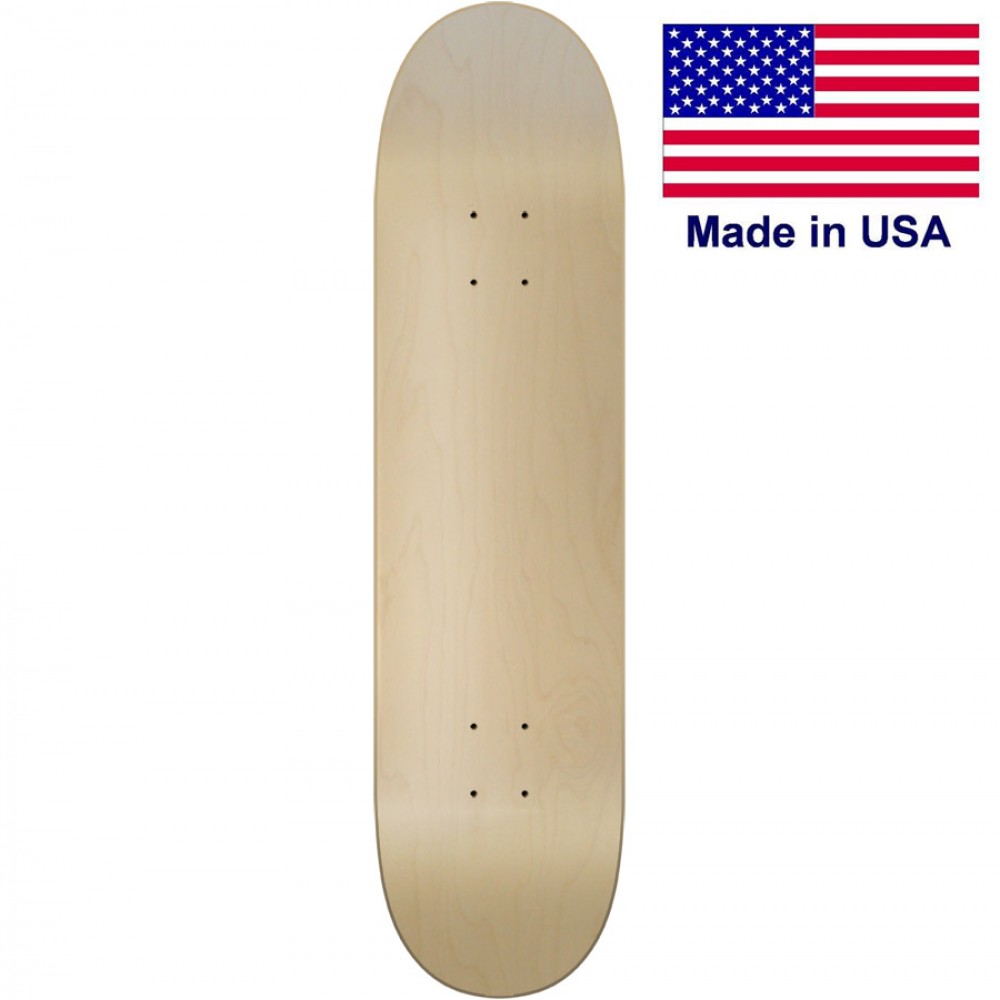 Additional Savings
Enjoy an additional 10% off. Use code 10% at checkout when order exceeds $250.00 OR Get a free custom printed skateboard deck with your graphic using code FREE Deck with a purchse of 250.00 or more.
8.0" Inches Wide
32.5" Inches Long
7 ply hard rock maple
These 8 inch wide blank skateboard decks are perfect for the skateboarder that wants quality under his or her feet. Made with years of experience with quality control gives you the edge over your friends.
You can buy in bulk through email for larger volume discounts and sell them to your friends for a profit. One of the most popular sizes in the market today makes up for 90 percent of the boards we cut in our factory. We can make a custom shape to fit your needs with a 50 deck minimum and a setup fee to make the cnc file to cut boards to your special needs. Buy our stock shape and there is no minimum requirements. Higher quality than any online auction house these USA made decks will last longer and keep the pop going way past any imported decks. Offering medium and steep concaves to suit any type of riding skills.
Use coupon code FREE Deck when you add 250.00 dollars worth of custom skateboards with your design to your shopping cart. Only works on sizes ranging from 7.5-8.5